Rhea Metituk
Korea TESOL [KOTESOL]/University of Ulsan
Rhea L. Metituk teaches four skills courses at the University of Ulsan, as well as business English, writing, TOEIC speaking and listening, and creative film projects and presentations to Korean and international students. This past few semesters like many at post-secondary institutes she has adapted to new methods which at UOU has entailed real-time speaking classes on zoom using blended learning methods. In Korea TESOL, Rhea is currently the First Vice President, and is on the Busan chapter council, as well as co-creator and co-coordinator of the Women Gender Equality & Environmental Justice SIGs [Special Interest Groups]. Contact: rhealm@gmail.com or FB: Rhea Gata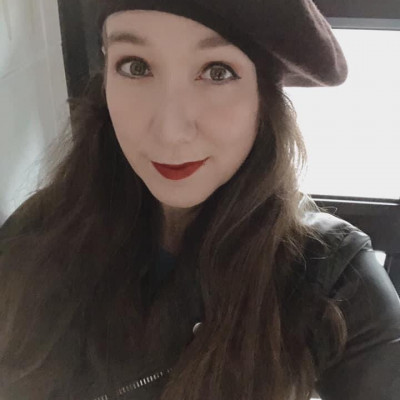 ---
Sessions
The presenters will share tips and tricks to create a well-organized flipped classroom that invites student participation and produces marked improvement in speaking skills. All meta-skills are utilized in this active, student-centered hybrid teaching style. Learning objectives are focused on developing confidence and fluency as well as providing attention to pronunciation and intonation and incorporate methods for providing corrective feedback derived from a pedagogy emphasizing student-centered learning, metacognition, and student self-reflection. The presenters have been working together over the course of several semesters, both pre-pandemic to teach freshman speaking skills in hybrid classrooms offline using Google classroom, and during the pandemic in real-time, online classes using a university LMS. Workshop attendees can glean takeaways shared on challenges faced and solutions discovered in the process of flipping a class and moving a class online, as well as have opportunities to discuss their own classes with other teachers who have similar goals.
Online conferences allow participants a chance to continue to grow professionally by attending virtual presentations and panels, but does not allow for the traditional wine and cheese mixers, dinners, and other social gatherings associated with conferences. Through the use of Zoom and a couple of online games, the KOTESOL Busan-Gyeongnam Chapter would like to invite conference participants to an online social event from the safety and convenience of their own homes. Busan-Gyeongnam will play host to those that want to socialize with colleagues, experiment with online social games, or just want to be around other people. Different Zoom breakout rooms with different games (via social networking sites and games offered across platforms) will be offered. Attendees need not worry about their skill level or experience when it comes to games, but they must have access to Zoom on a computer and an additional smartphone or tablet. The KOTESOL Busan-Gyeongnam Chapter Officers are Anika Casem (President), Daniel Jones (Treasurer), Kirsten Razzaq (Secretary), Rhea Metituk (Membership Officer), and Brittany Cardamone (Webmaster). Cumulatively, they have been in South Korea and teaching for over 40 years and have taught the gamut of elementary to adults in the private and public setting.
Due to the coronavirus pandemic, online teaching has moved from a position of tenuous acceptance and application into standard practice across the world. From parents to students to educators, everyone has undoubtedly struggled with this shift. In this panel, members of the Multimedia and CALL Special Interest Group (MCALL-SIG) as well as two invited speakers will review positive and negative experiences with online teaching; discuss the challenges of converting standardized offline classes to online classes; explore strategies to adapt offline teaching practices to online classes; and share insights into what it takes to succeed in education today. The panel will also be prepared to engage with audience members on specific questions related to online education, using technology in their classes, and solutions and resources to assist educators with tech-related issues in their respective classrooms. Attendees will leave with a renewed perspective on online teaching as well as practical solutions to the challenges of teaching offline courses in an online setting.
This roundtable features speakers who have experience in research or teaching in both Korea and Japan, or facilitating or collaborating between the two countries. After brief opening remarks, the session will be open to participants for discussion and networking. This session aims to bring leaders, researchers, and teachers in Korea and Japan together with the goal of working in closer collaboration. Speaker 1 (Dawn Lucovich), Professional and Community Development: I will discuss how professional organizations and their members in Korea and Japan can work together to create mutually beneficial opportunities. Speaker 2 (Miso Kim), Research: I would like to share Korean-Japanese research collaboration ideas on these topics: (a) the social significance of standardized English tests, (b) students' motivation to study English and go abroad, and (c) the feasibility and practicability of English as a Lingua Franca (ELF) education. Speaker 3 (Erin Bruni Suzuki), Teaching: I will discuss how university students, high school students, and debate coaches in Korea and Japan worked to create an online international high school parliamentary debate tournament. Speaker 4 (Rhea Metituk), Professional and Community Development: I will share my experiences developing connections and collaborations across KOTESOL and JALT, including through events both offline and online, and through JALT's Performance In Education SIG.
KOTESOL members come from diverse backgrounds and identities with varied concerns and interests. This panel is meant to explore the successes and challenges our members experience based on that diversity, as well as how KOTESOL hopes to improve in the future. In turn, KOTESOL Special Interest Groups [SIGs] under the social justice umbrella will offer insights, followed by discussions of related questions in breakout rooms, to which all participants are invited. Representation and Diversity in KOTESOL Membership [KOTESOL Social Justice SIG] Jocelyn Wright: Being 'researching associations' is becoming a bit of a trend these days among language teaching associations. From the social justice perspective, an interesting theme to explore within an organization is the issue of representation and diversity of membership. What is it we actually know about our members? What might we guess based on available data? What do we not know? To understand representation and diversity within KOTESOL, answering these questions is a good starting point for further reflection and action. Bolstering Women and Gender Equity [KOTESOL Women and Gender Equality SIG] Rhea Metituk & Anika Casem: Gender equity issues affect our students, and teachers in Korea, as well as the society we are immersed in. As global citizens and as teachers in Korea, what strategies can be applied to address these issues? This presentation will review steps taken by the group initiatives, as well as shed light on areas needing attention and a call to action. Increasing Diverse Voices Within KOTESOL [KOTESOL People of Color SIG] Kara Waggoner & Anika Casem: While we might not know the exact numbers, the number of diverse members within KOTESOL seems to be decreasing in recent years. This is at a disservice to us as an organization because we are missing out on their unique perspectives and the experiences they bring. This part of the panel discussion will look at ways we can make teachers of color feel welcome and invited into KOTESOL. Covid and the Climate: Unequal effects, similar opportunities [KOTESOL Environmental Justice SIG] Julian Warmington & Rhea Metituk: We will review what the Environmental Justice group has achieved so far, preview current plans going forward, and discuss how the Covid 19 era has altered both. We will also discuss why the pandemic era is crucially important for us all as citizens of the global village. We will end with a talk about roles and openness to change and input from all.
We begin KOTESOL 2021 with some of the traditional pomp and circumstance, but also with a few twists. Your hosts will be Bryan Hale (President) and Rhea Metituk (1st Vice-President). They will welcome everyone, including our special guests. Maybe they'll do something else, as well. International Conference Chair Michael Free will muse and amuse (he hopes) with a preamble to the main event, entitled "Love and Messes" We'll also be asking how you are feeling. The Zoom room will open at 6:00, and we'll also be welcoming people on our Discord server as well!