Anika Casem
University Of Ulsan
Anika double-majored in English and Speech Communication in her undergraduate studies. She has a MA in Communication Studies and a TESOL certificate. In the United States she taught public speaking at the university level and adult language learners at a local community college. As a member of the Busan-Gyeongnam chapter she was able to represent KOTESOL as a panel speaker at Ehwa University, present at a few KOTESOL conferences, work as a Zoom technical assistant for the online National Conference, attend various chapter meetings, and act as membership officer in 2020. She has been in South Korea since 2016 and currently teaches at the University of Ulsan.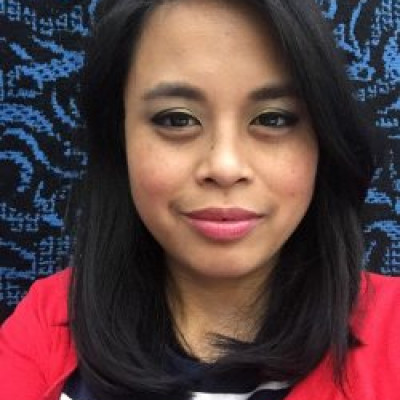 ---
Sessions
Sat, Feb 20, 14:00-14:40 JST
The presenters will share tips and tricks to create a well-organized flipped classroom that invites student participation and produces marked improvement in speaking skills. All meta-skills are utilized in this active, student-centered hybrid teaching style. Learning objectives are focused on developing confidence and fluency as well as providing attention to pronunciation and intonation and incorporate methods for providing corrective feedback derived from a pedagogy emphasizing student-centered learning, metacognition, and student self-reflection. The presenters have been working together over the course of several semesters, both pre-pandemic to teach freshman speaking skills in hybrid classrooms offline using Google classroom, and during the pandemic in real-time, online classes using a university LMS. Workshop attendees can glean takeaways shared on challenges faced and solutions discovered in the process of flipping a class and moving a class online, as well as have opportunities to discuss their own classes with other teachers who have similar goals.
Sat, Feb 20, 19:00-21:00 JST
Online conferences allow participants a chance to continue to grow professionally by attending virtual presentations and panels, but does not allow for the traditional wine and cheese mixers, dinners, and other social gatherings associated with conferences. Through the use of Zoom and a couple of online games, the KOTESOL Busan-Gyeongnam Chapter would like to invite conference participants to an online social event from the safety and convenience of their own homes. Busan-Gyeongnam will play host to those that want to socialize with colleagues, experiment with online social games, or just want to be around other people. Different Zoom breakout rooms with different games (via social networking sites and games offered across platforms) will be offered. Attendees need not worry about their skill level or experience when it comes to games, but they must have access to Zoom on a computer and an additional smartphone or tablet. The KOTESOL Busan-Gyeongnam Chapter Officers are Anika Casem (President), Daniel Jones (Treasurer), Kirsten Razzaq (Secretary), Rhea Metituk (Membership Officer), and Brittany Cardamone (Webmaster). Cumulatively, they have been in South Korea and teaching for over 40 years and have taught the gamut of elementary to adults in the private and public setting.
Thu, Feb 25, 19:00-20:00 JST
KOTESOL members come from diverse backgrounds and identities with varied concerns and interests. This panel is meant to explore the successes and challenges our members experience based on that diversity, as well as how KOTESOL hopes to improve in the future. In turn, KOTESOL Special Interest Groups [SIGs] under the social justice umbrella will offer insights, followed by discussions of related questions in breakout rooms, to which all participants are invited. Representation and Diversity in KOTESOL Membership [KOTESOL Social Justice SIG] Jocelyn Wright: Being 'researching associations' is becoming a bit of a trend these days among language teaching associations. From the social justice perspective, an interesting theme to explore within an organization is the issue of representation and diversity of membership. What is it we actually know about our members? What might we guess based on available data? What do we not know? To understand representation and diversity within KOTESOL, answering these questions is a good starting point for further reflection and action. Bolstering Women and Gender Equity [KOTESOL Women and Gender Equality SIG] Rhea Metituk & Anika Casem: Gender equity issues affect our students, and teachers in Korea, as well as the society we are immersed in. As global citizens and as teachers in Korea, what strategies can be applied to address these issues? This presentation will review steps taken by the group initiatives, as well as shed light on areas needing attention and a call to action. Increasing Diverse Voices Within KOTESOL [KOTESOL People of Color SIG] Kara Waggoner & Anika Casem: While we might not know the exact numbers, the number of diverse members within KOTESOL seems to be decreasing in recent years. This is at a disservice to us as an organization because we are missing out on their unique perspectives and the experiences they bring. This part of the panel discussion will look at ways we can make teachers of color feel welcome and invited into KOTESOL. Covid and the Climate: Unequal effects, similar opportunities [KOTESOL Environmental Justice SIG] Julian Warmington & Rhea Metituk: We will review what the Environmental Justice group has achieved so far, preview current plans going forward, and discuss how the Covid 19 era has altered both. We will also discuss why the pandemic era is crucially important for us all as citizens of the global village. We will end with a talk about roles and openness to change and input from all.