Wayne Finley
Korea TESOL
Wayne Finley chairs the Korea TESOL Publicity Committee and coordinates KTT: KOTESOL Teacher Training. Since 2010, he has taught students of all ages and levels across the Korean peninsula. Currently, he is an Assistant Professor at Korea Polytechnic University, where he teaches English conversation, Business English, critical thinking and creative thinking. In his spare time, Wayne also develops on-demand video courses for platforms like Udemy.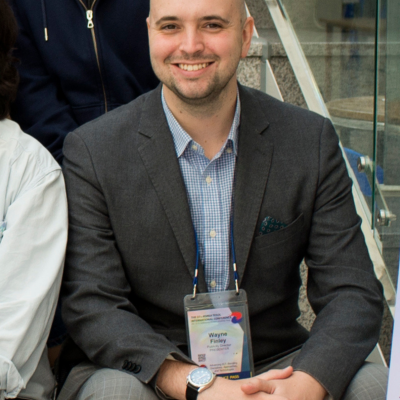 ---
Sessions
Tue, Feb 23, 19:00-19:45 JST
How did you hear about Korea TESOL? If the Publicity Committee has been successful, then you heard about it through one of their promotions: a social media graphic, a YouTube video, an article in a Korean newspaper, or an interview on a podcast. The committee continually strives to bring more passionate educators to conferences and encourage memberships. In this workshop, learn how the Publicity Committee promoted KOTESOL pre-pandemic, how the game changed in 2020, and how to get involved if you love publicity as much as they do. There will be ample opportunities to share and discuss new ideas for promoting KOTESOL via breakout groups.