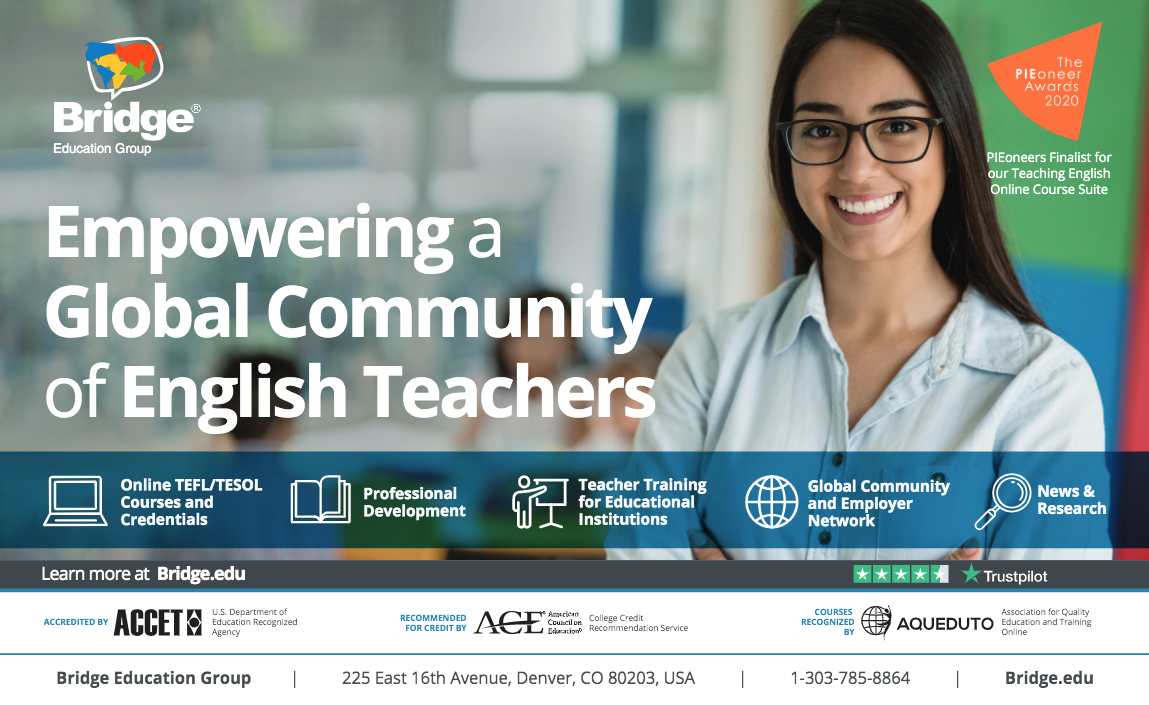 With over 30 years in the language education field, Bridge Education Group empowers a global community of English teachers through programs that support career advancement and encourage lifelong learning. Our growing portfolio of online TEFL/TESOL courses and micro-credentials help teachers develop professionally and learn new skills, and our Job Board, BridgeUniverse News Magazine, and other resources offer opportunities for our network of over 100,000 graduates teaching worldwide to connect and collaborate.
More Information / Our Products
Whether you're just starting out in the field or are looking to advance your teaching career, we offer the training and certification you need.
IDELTOnline(International Diploma in English Language Teaching)
Prepare. Adapt. Excel. Learn the terminology, technology, and teaching methods you need to enter the virtual classroom with confidence in our 4-course series.


These short, targeted TEFL/TESOL courses cover relevant teaching topics to help keep your skills current and provide fresh ideas for the classroom. Plus, earn stackable credentials to boost your resume!
Stay informed on the latest trends and news in the ELT industry, get teaching tips and resources, and join a community of global English teachers.
Explore top job openings worldwide and online!
Did you know? KOTESOL members get 30% off Bridge TEFL/TESOL courses!
Learn more.