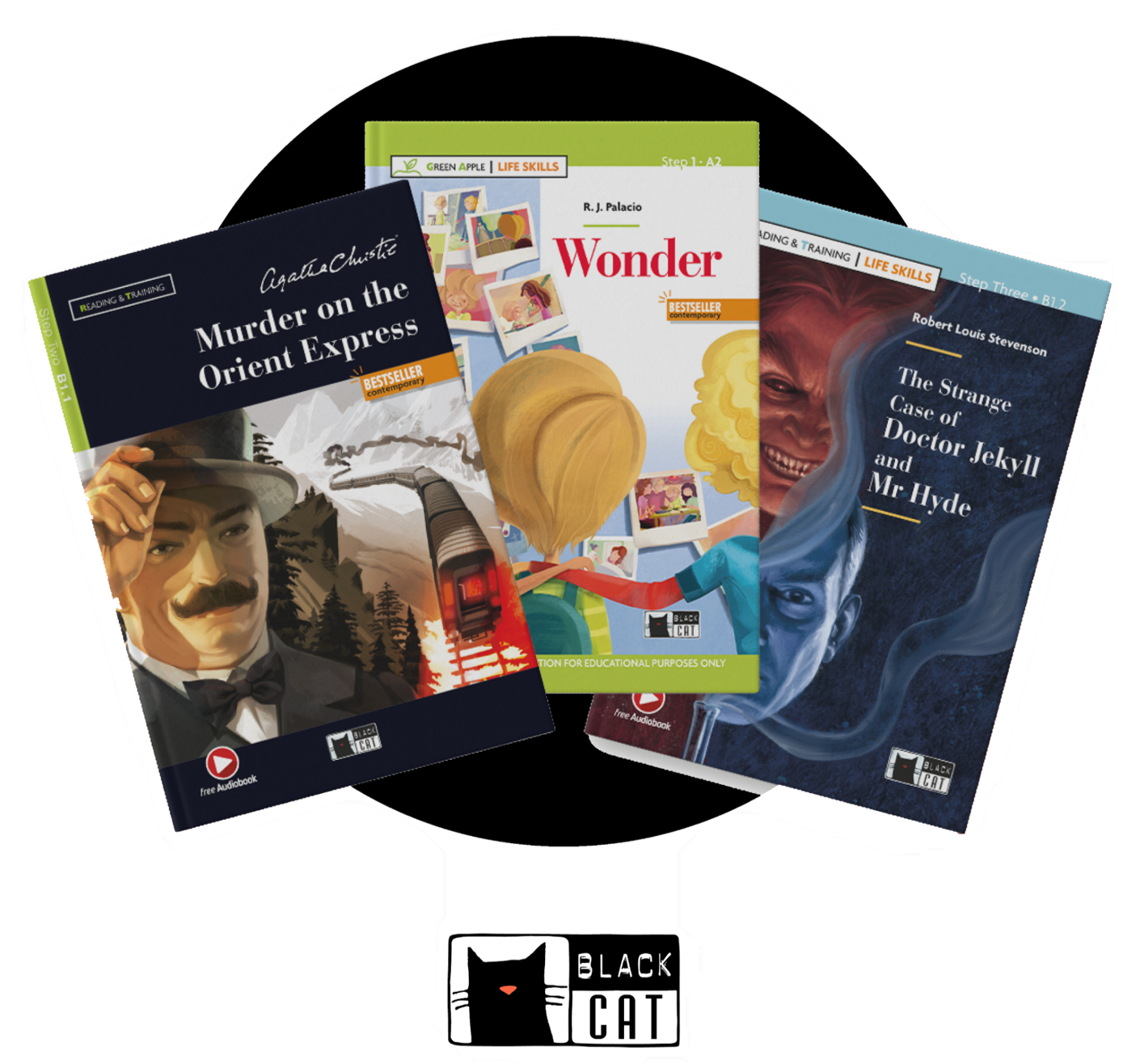 Learning English has never been so entertaining. The power of great stories is the best tool to study English and discover the magic world of literature.
Explore grammar with William Shakespeare, learn an idiomatic sentence thanks to Jane Austen, visit London with Charles Dickens. And, story after story, you'll be fluent in English!
Black Cat Publishing is the International Market Leader for Graded Readers in English, French, German, Spanish and Italian. Don't miss our catalog!
Presentations by or related to Black Cat Publishing
Sat, Feb 27, 13:00-13:40 JST
Speaker: Samuel John Williams Why You Should Bring Social Media into Your Classroom Social media plays such an integral role in our student's lives, and there are a vast array of great resources on these platforms that you can easily use to supplement your English lessons. As an English teacher and social media influencer I take the classic stories from English literature and turn them into contemporary video lessons that your pupils love. Now I'm going to show you how you can use this fantastic educational social media content in your English class.
More information / Our Products
Video: A Wonder of Graded Readers
A wealth of resources you can combine in many different ways, depending on your needs and the characteristics of the students.
A step -by –step walk through the world of English teaching, with stories which guide your students on their own personalized learning adventure.







Our Social Media
Every day
we post free ELT materials for Teachers and Students.
Facebook
Instagram